The Rufus Rabbit Club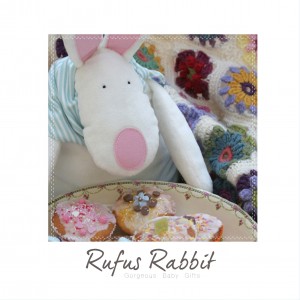 Welcome to the Bunny Gang!!
We aren't in the business of bombarding you with information, endless emails and brochures on your doorstep every time you get home (we only produce two brochures a year).  What we do like to send you is the occasional discount code, the occasional free delivery code and the occasional Rufus Gang chance-to-win-something-awesome.
So, if you'd like to be part of this very exclusive, name on the guest list super duper club, just drop some details on the form below and goodies will begin to make their way to you.
Welcome to the humble world of Rufus Rabbit, the funny bunny creation of designer and Mummy to four, Anna Danielle. Rufus Rabbit started out as a greeting card character, publishing amusing but completely made up facts based loosely around real life. Then, towards the end of 2011 Rufus made the transition into a baby gift range based on nothing more than a "I think it could work" hunch from brothers and sister team; Gavin, Anna & Nathan. Greeting cards were their thing and yet with absolutely no prior knowledge of the baby or toy market these three and their fabulous motley crew of 6, set about bringing Rufus Rabbit to a nursery room near you.
Please note that digital copies will be emailed to all addresses outside of the UK.