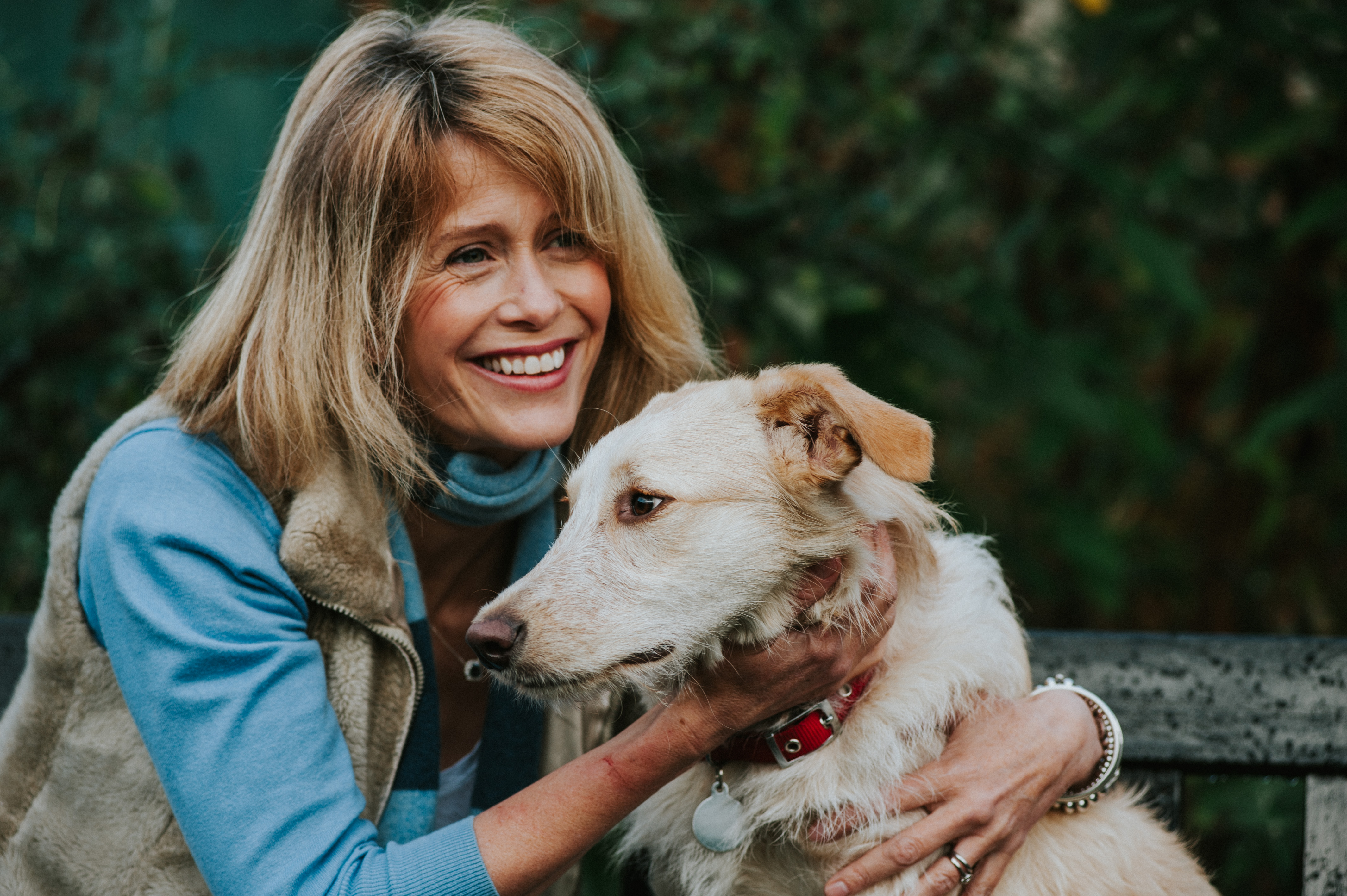 Anna Danielle is a mother to 4 boys who age from 12 down to 6. She has been married to her sporty other half for 13 glorious, never a cross word spoken, Snow White singing to the little forest animals, happy years!  Although rapidly approaching 45 she still thinks of herself as a girl. Hence the extreme confusion when she catches sight of her refection. Who on earth is that wrinkled, exhausted looking woman surrounded by all those kids?
When she's not picking up toys and dirty pants. Planning the next "don't like it" dinner. Hanging out with the washing machine, then she is Anna. A greeting card designer with a love of animals, especially dogs, and the creator of Rufus Rabbit, a boutique baby and mummy gift collection. Her other passions include drawing, interior design, the radio, reading and biscuits. She is a big fan of the humble biscuit.
Rufus Rabbit began life as a greeting card character who makes up facts loosely based on real life. Inspiration came from a Weatherspoons promotional menu and Anna's habit for plucking unverified facts from nowhere to strengthen her case in a "discussion" with her husband. Anna always confesses that she has absolutely no business accumen and her only knowledge of the baby market comes from having had some of her own. So basically she is winging it with Rufus on a daily basis.
Anna Danielle trained as a printed textile designer at Winchester School of Art. She graduated in 1996 and has always worked for herself. She built the company (the little dog laughed) up slowly to the point where she was able to sell half of it to her eldest brother Gavin. He took over on the business side allowing Anna the freedom to carry on with what she does best. (Messing around with pencil crayons). Her younger brother then became a partner in the company and it is thanks to them that she is in the extremely lucky position of having a rewarding job and a busy family life.
Anna is primarily know for her greeting card illustrations of dogs and cats which form the bedrock of The Little Dog Laughed. She has been drawing dogs for over 20 years. Rufus Rabbit has been joined by her latest design creation Douglas The Boy Wonder, an antique toy dog who once had wheels and loves a good quality sausage and a nice bit of cheese. If you'd like to see more of Anna's work, feel free to visit her other website http://www.thelittledog.co.uk